SSHJ series double shaft animal feed mixer machine: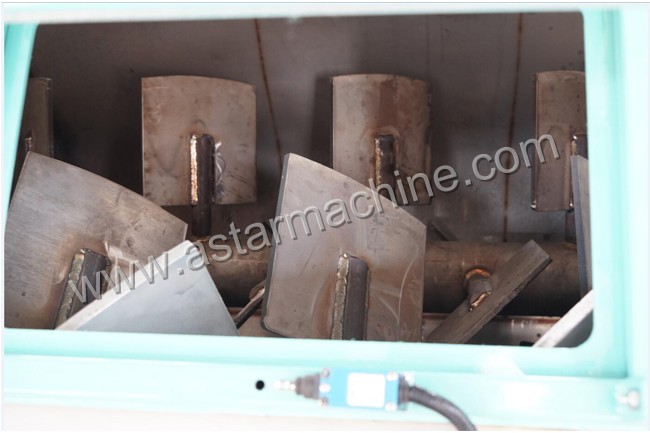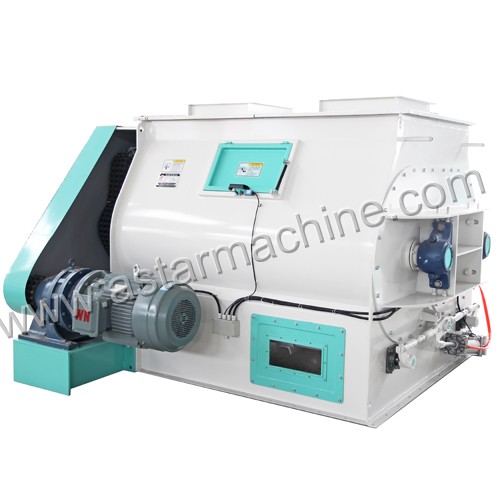 1. It is widely used in feed, food, chemical industry, chemical, fertilizer and industry for the mixing of powder, granular, flake, lump and other materials .
2. It has high mixing speed and short mixing period, mixing speed is 30-120 seconds per batch .
3. Mixing homogeneity is high, reaching 95% ( i.e. CV is less than 5%). Besides segregation won't happen .
4. Mixing capacity is variable with large effective volume .
5. The bottom-type electric or pneumatic discharging system can assure fast material discharging and less residue wit door shaft chain mechanism .
6. The equipment of return air inlet can help avoid powder leakage, when fully meets the requirement of environment protection .
7. Compressed air cleaning system can be equipped according to your actual need which will minimize the residue amount .
8. Special atomized spraying system customizable, the addition of molasses, oil and other material will be more homogeneous .
9. There are various machine types for your choice, including carbon steel, stainless steel, composite materials .etc .
Product technical parameters :
| | | | | | |
| --- | --- | --- | --- | --- | --- |
| Item | Effective volume | Each batch loading | Each batch mixing time | Uniformity | Power |
| Model | (m3) | (kg) | (S) | (CV%≤) | (kw) |
| SSHJ0.5 | 0.5 | 250 | 30-120 | 5 | 5.5 |
| SSHJ1 | 1 | 500 | 30-120 | 5 | 11 |
| SSHJ2 | 2 | 1000 | 30-120 | 5 | 18.5 |
| SSHJ4 | 4 | 2000 | 30-120 | 5 | 30 |
| SSHJ6 | 6 | 3000 | 30-120 | 5 | 45 |
SSHJ series double shaft animal feed mixer machine more detail photos:
all our mixer gear reducer upgrade to the new type, see below photo: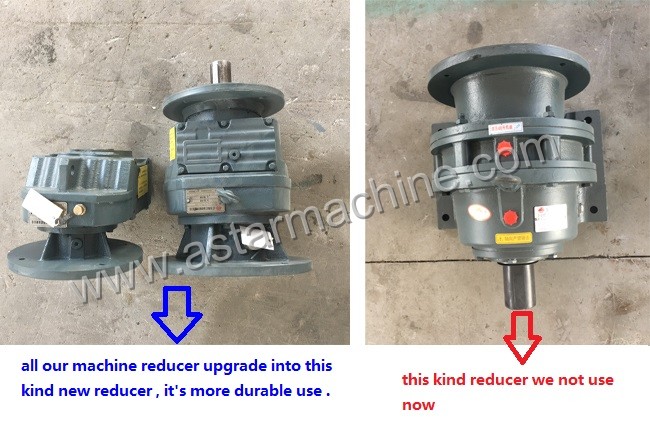 So Our New Mixer As Below :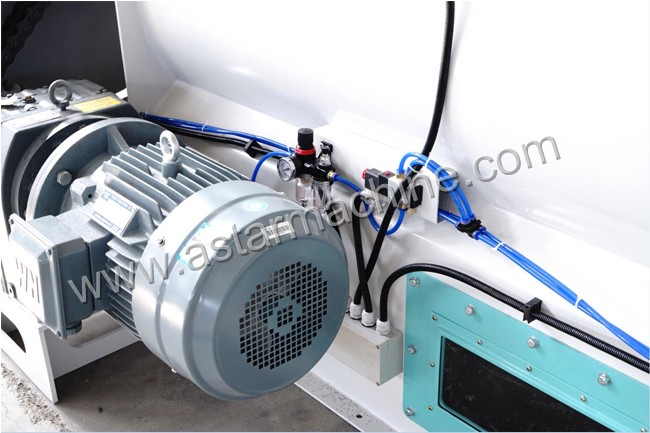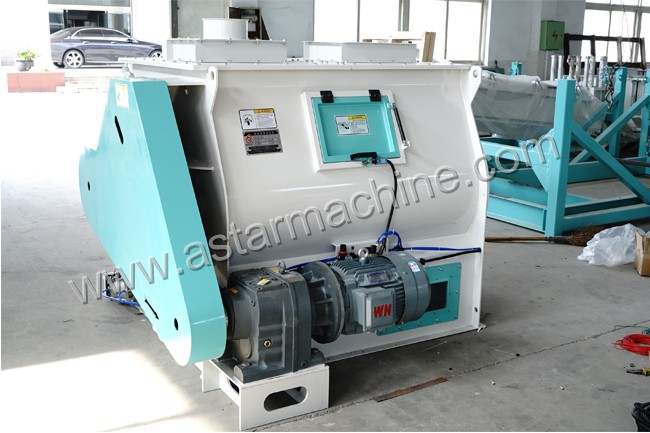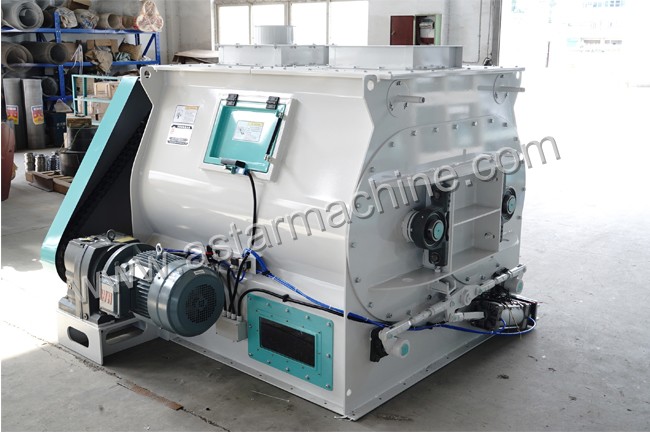 Double shaft animal feed mixer also can be make into SUS304 stainless steel, see below photo: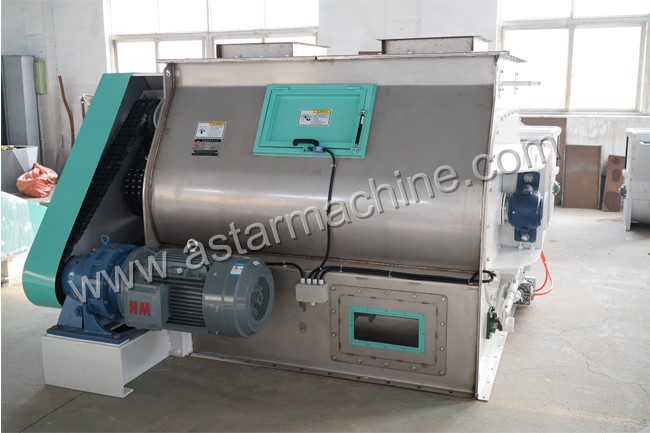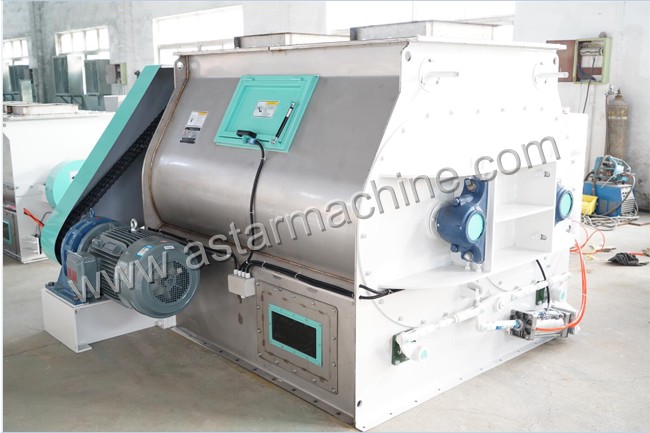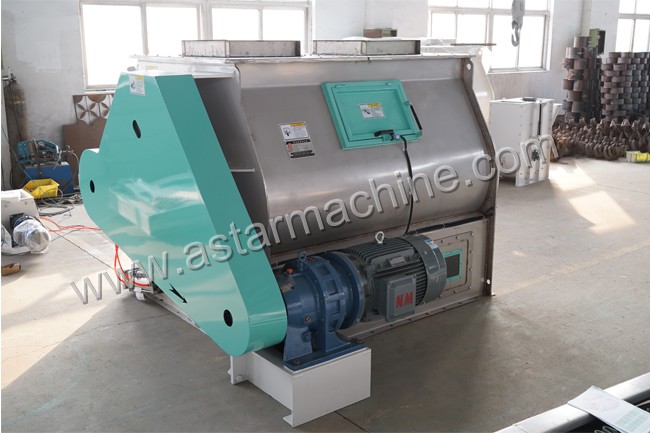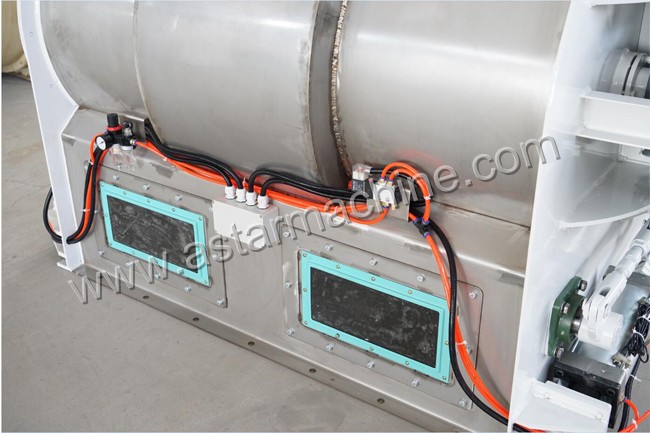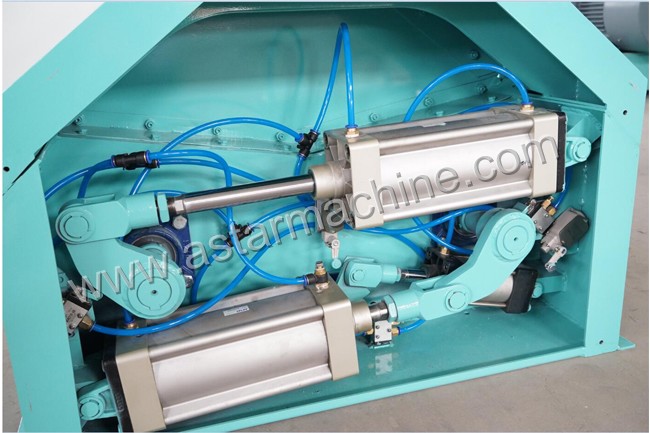 SSHJ series double shaft animal feed mixer machine installed in customer factory: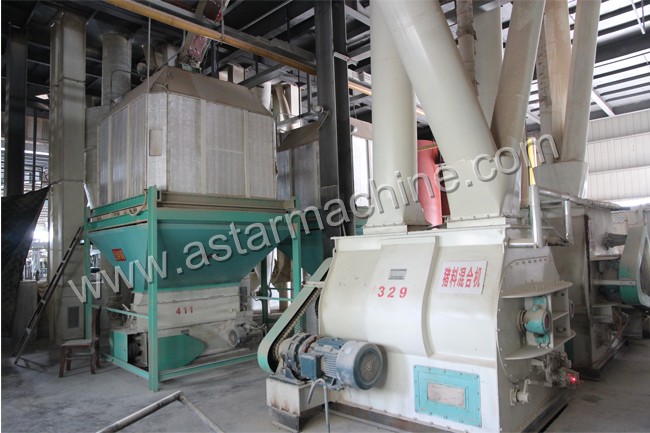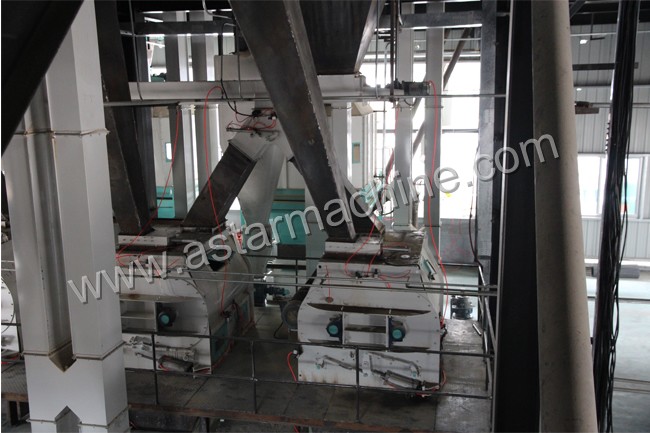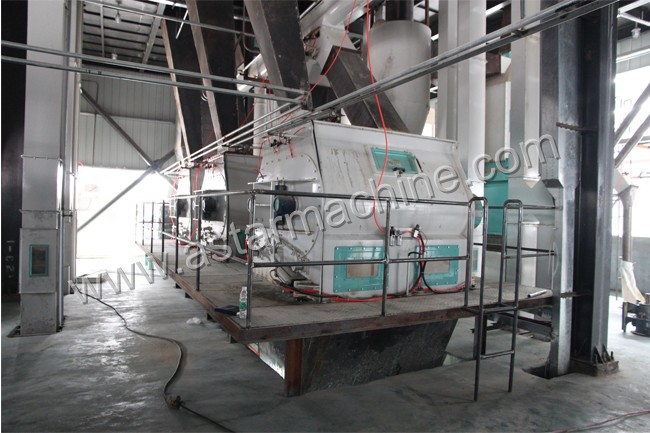 SSHJ series double shaft animal feed mixer machine in factory :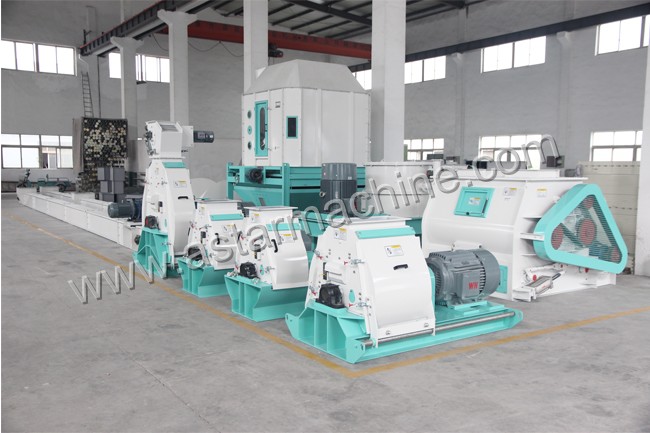 More Related Product:
Single Shaft Mixer :