SKLN series counter-flow feed pellet cooler: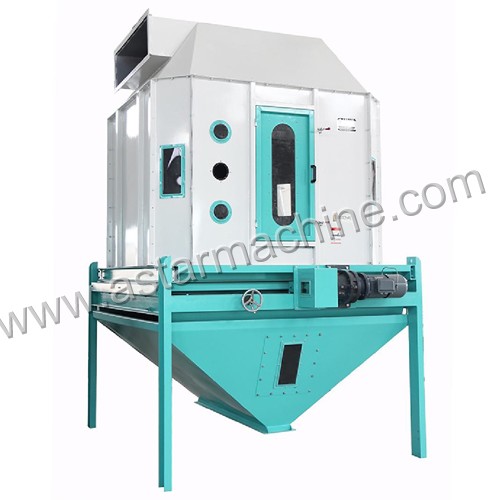 SKLN series pellet cooler
Main product character :
1. This machine adopts the counter flow cooling principle to cool down pellets with high temperature and high moisture content. This cooling method can avoid the sudden cooling because of the direct contact between the cold air and materials . which will prevent the surface cracking of the pellets.
2. The latest design of octagonal cooling chamber had no dead angle.
3. Feeding via airlock had large wind area and remarkable cooling effect .
4. The reciprocating slide valve discharging mechanism is stable and reliable in working and guarantee less residue.
5. Low energy consumption and easy operation .
6. The temperature of cooled products is not 3℃-5℃ higher than room temperature, which is suitable for cooling granule materials .
7. We also provide cooler with panel turnover discharging system for your choice. The hydraulic driven discharging mechanism is usually used for cooling the extruded or expanded materials .
Product technical parameter :
Model

SKLN1.5

SKLN2.5

SKLN4

SKLN5

SKLN6

SKLN8

SKLN10

Cooling volume (m3)

1.5

2.5

4

5

6

8

10

Capacity (t/h)

3

5

10

12

15

20

25

Cooling time (min)

No less 6~10

After cooling temperature material

Less than 3~5℃ higher of the room temperature

Cyclone Diameter(mm)

600

600

1000

1000

1200

1600

1600

Power ( KW )

0.75

1.1

1.5

1.5

1.5

2.2

2.2

Airlock (KW)

1.1

1.1

1.1

1.1

1.1

1.1

1.1
SKLN series counter-flow feed pellet cooler drawing :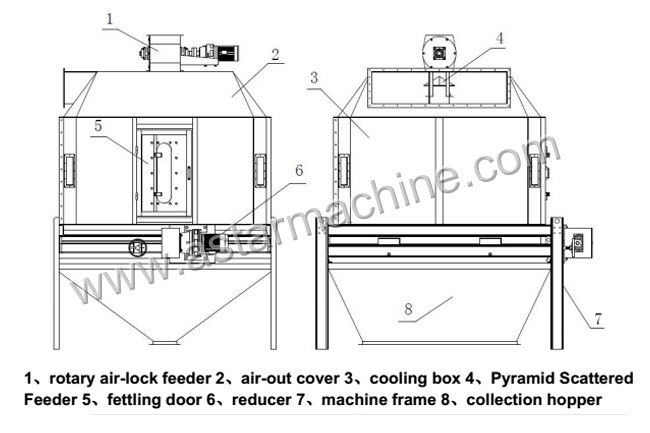 SKLN series counter-flow feed pellet cooler more photos :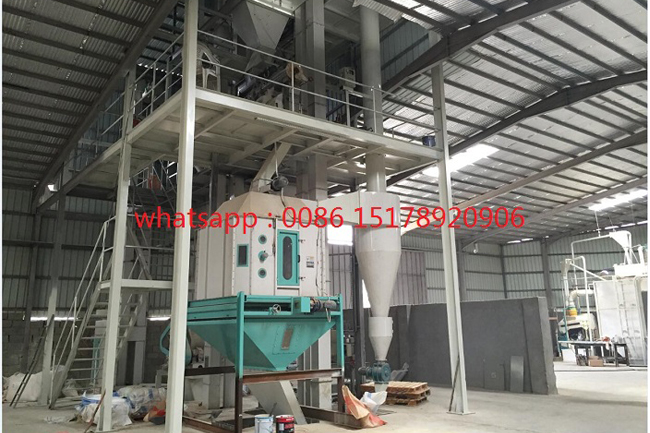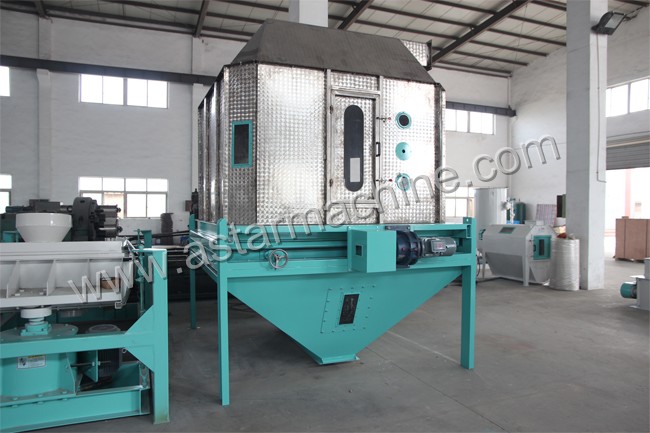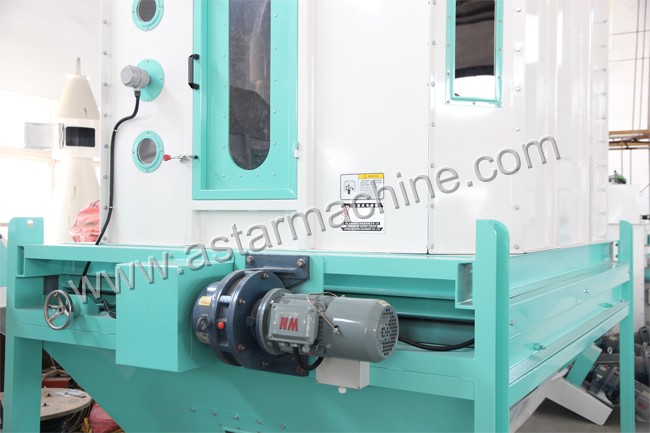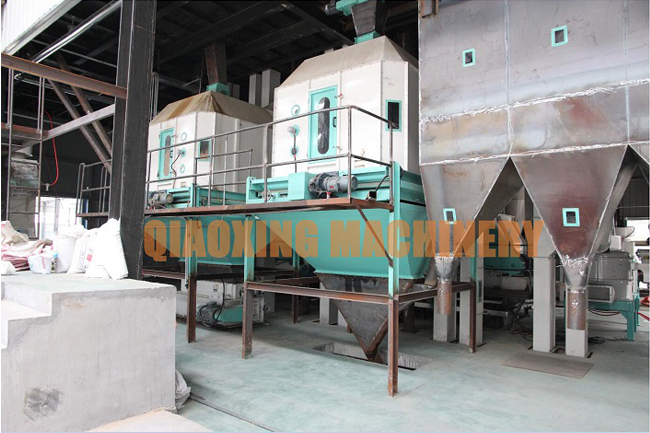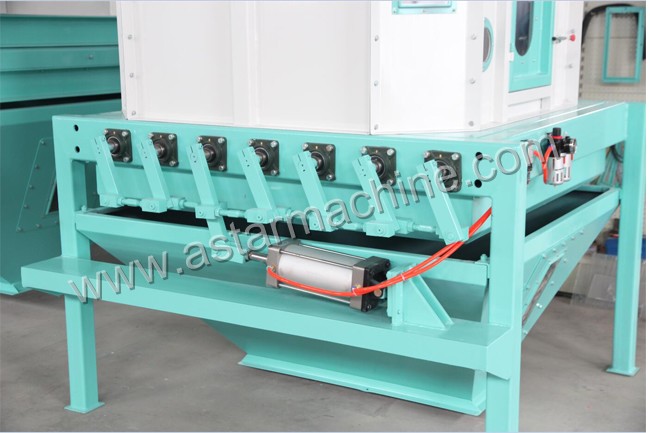 SKLN series counter-flow feed pellet cooler installation drawing :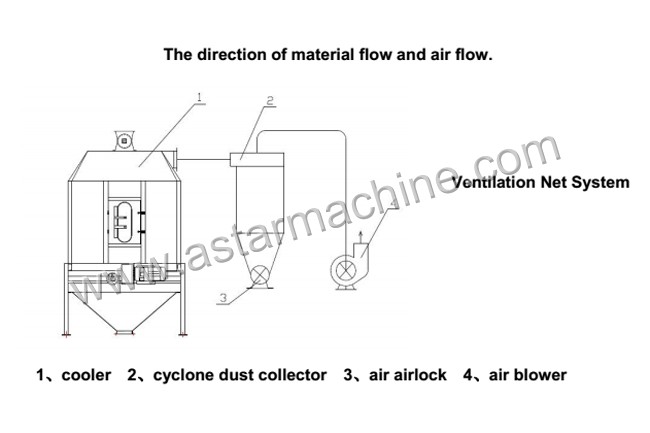 SKLN series counter-flow feed pellet cooler delivery :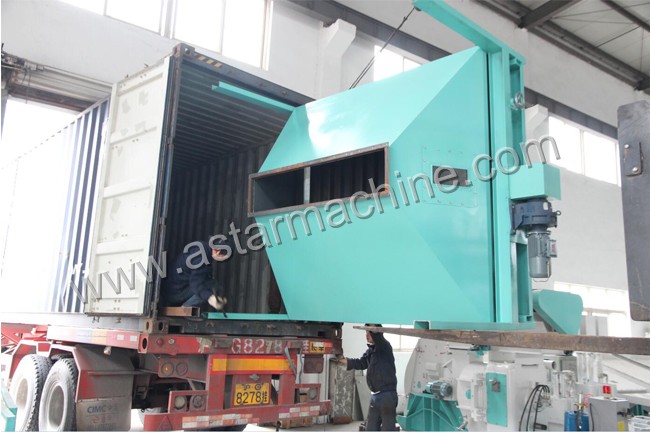 SKLN series counter-flow feed pellet cooler dimension :