SLHY series single shaft ribbon mixer machine :
inner photo: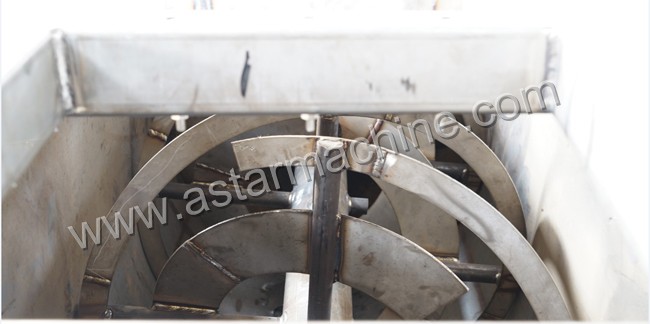 Main product character :
1. It is a mature type machine widely used in feed plant for mixing powder materials. Which can ensure the quality of compound feed.
2. The design of two-way ribbon rotor is an optimization design, the mixing process is gentle and homogeneous. CV is less than 7% without segregation .
3. Mixing period is short. 3-6mins/batch . large discharging door system can assure fast material discharging and less residue.
4. Stable transmission and little abrasion. Various machine types including carbon steel. Stainless steel, composite materials and others for your choice.
5. Multi spraying atomizers can be furnished to add various liquids.
6. Easy and convenient maintenance .
Product technical parameters :
| | | | | | |
| --- | --- | --- | --- | --- | --- |
| | Effective volume | Each batch loading | Each batch mixing time | Uniformity | Power |
| Model | M3 | KG | Min | CV%≤ | KW |
| SLHY1 | 1 | 500 | 3-6 | 7 | 11 |
| SLHY2 | 2 | 1000 | 3-6 | 7 | 18.5 |
| SLHY4 | 4 | 2000 | 3-6 | 7 | 30 |
| SLHY6 | 6 | 3000 | 3-6 | 7 | 37 |
| SLHY8 | 8 | 4000 | 3-6 | 7 | 45 |
SLHY1 single shaft ribbon mixer photo: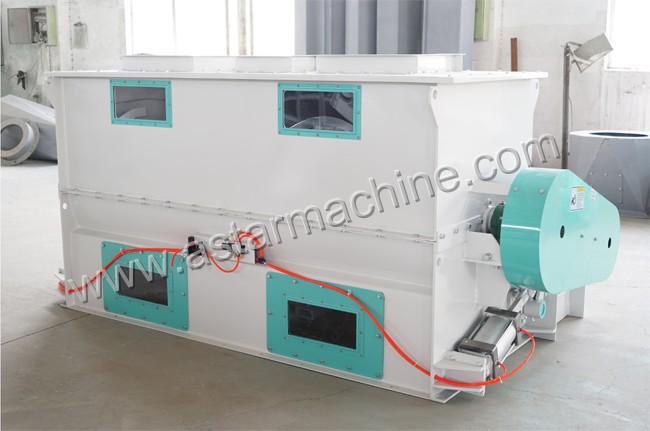 SLHY2 single shaft ribbon mixer photo: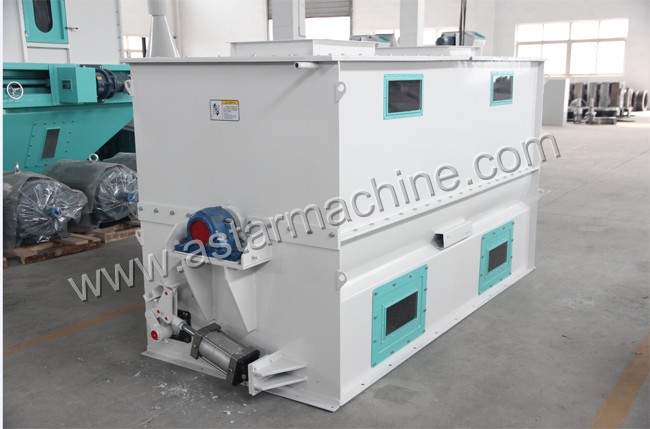 SLHY4 single shaft ribbon mixer photo: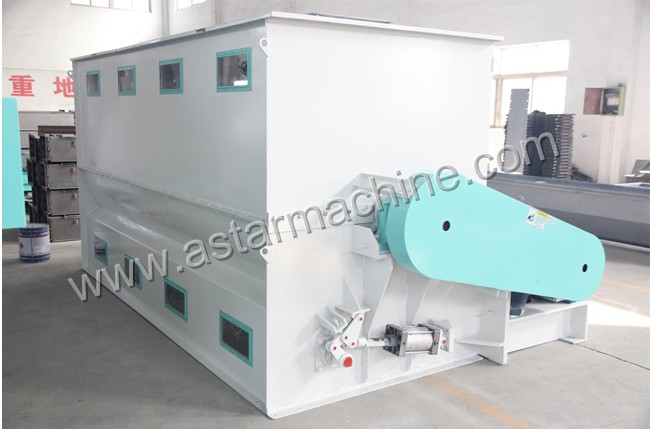 More Related photo, machine also can make by 304 stainless steel :
Double shaft animal feed mixer machine :