Flash sawdust airpipe dryer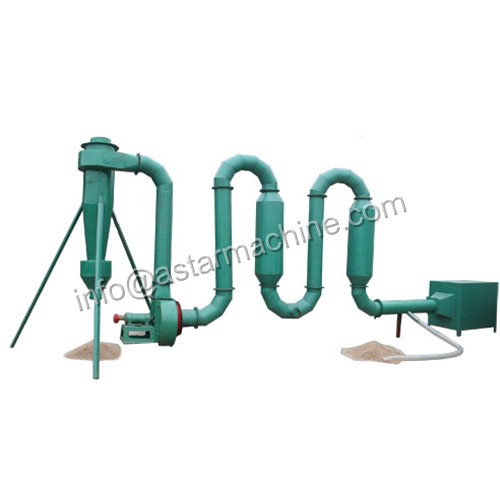 Detailed Specification:
Working principle: In the dryer, high-speed hot air stream sustain raw material in the suspending state, then the material is dried. Since air stream speed is very high, and materials suspending in air stream, the heat transfer surface between air and raw material is large, so the heat transfer rate is high.
It is special suitable for drying heat sensitive material like sawdust, rice hull, milled wheat straw, milled cotton/ corn stalks and so on. It also can be used for drying the grain better.
It can reduce moisture from 40-45% to 8-12%.
Fuel for the furnace: wood waste, coal. Waste oil and so on.
Model

Power

Weight

Packing size (m)

Capacity

ASTHG-180

4KW

1300

KG

2.25*1.05*1.3

1.4*0.8*1.45

(two wooden case)

Installation size:9*1.5*3.3

180-300

kg/H

ASTHG-250

4kw

1300

kg

Installation size: 11*1.5*3.3

(two wooden case)

2.25*1.05*1.3

1.4*0.8*1.45

250-400

kg/H

ASTHG-300

7.5KW

1800

KG

Installation size 13*1.5*3.8

By container

300-600

kg/h
Flash sawdust pipe dryer more photos: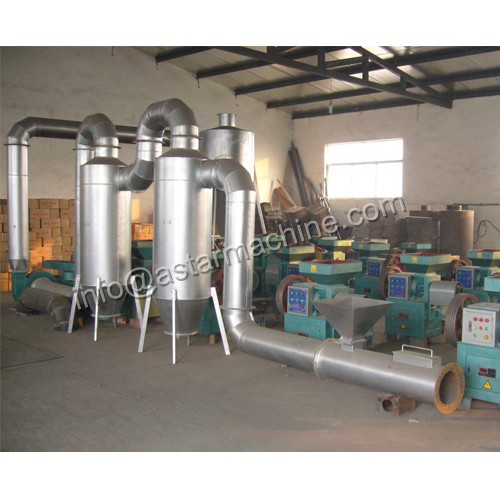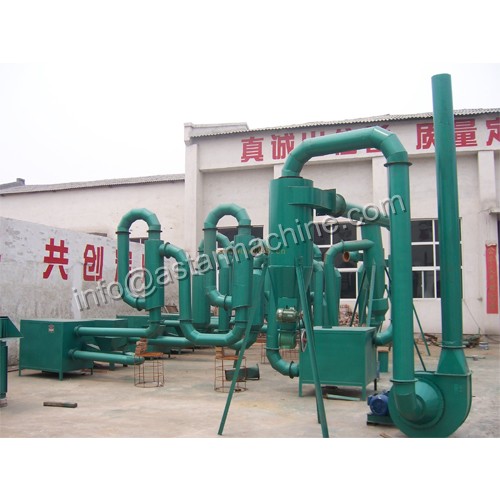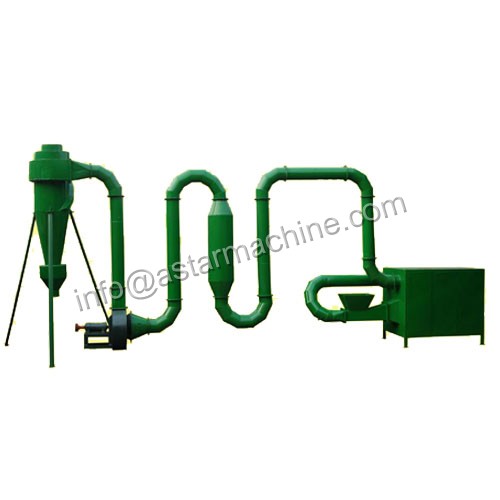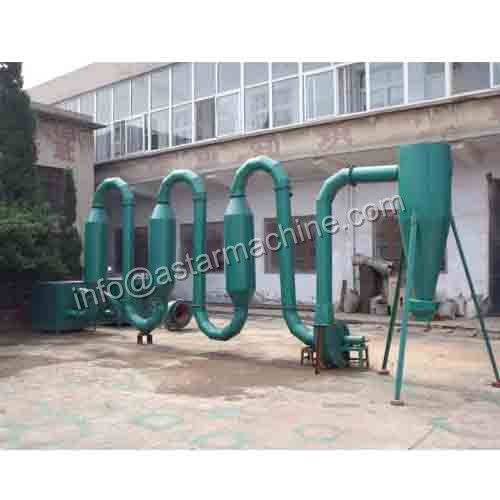 Detai